not too long ago, we've heard something happening in The Pavilion KL, something I do not know how, but it managed to gather people to stand still and do nothing. It was called "KL Freeze in Unison". the event was heppening on last April. I was busy working when suddenly I noticed a number of blogger posted a collection of pictures taken during the event, and video as well. pretty much interesting and then I was wondering what was that all about..
RandomAlphabets was the people behind this event.
now they are coming up with a fresh new idea, called "Read While Waiting" Project (RWP). from what I understand, this project receives good feedback. this 15 minutes event will capture moments where everyone will be reading (read anything), and not in the library of course. by the way, location for this event will be announced later, do check them up for updates!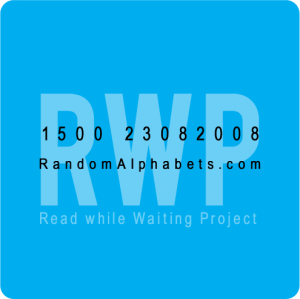 wanna take part in this event? check out the event calender in Facebook